I had not finished some tasks, so I worry about how planning my tasks.
Now I try to write down all tasks as a schedule, and I plan with a vertical type planner.
I had liked a left type planner before, but it was unuseful to understand the flow of time. So I started to use a vertical type planner, and it was good for me!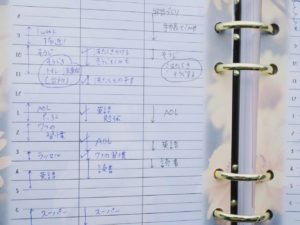 I hear someone do that with Google calendar, not a paper planner. I think it's a good method, too!